THE BEST ERP SYSTEM
FOR MEDIUM AND SMALL ENTERPRISES
what is sap business one?
      In short – affordable application that supports all areas of your business, from sales processes, customer relationship management, finance to real-time analytics – allowing you for fast response to market changes.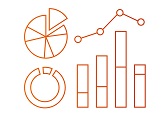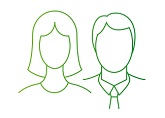 INNOvation
The latest technologies are already within your reach. Integrate business processes into one system and simplify your workflow.
efficiency
Get access to current information and make the best decisions with real-time reports and analysis.
SATisfaction
Grow your business and passions. Thanks to the efficient organization and insight into the company's current situation you can be calm about customer satisfaction.    
MOBILITY
Run your business wherever you are by accessing the cloud and mobile devices. Raise your business into new quality.
satisfied companies in the world
accuonting local versions
Discover 7 reasons why SAP Business One will introduce a new quality to manage your small or medium business.
FLEXIBILITY IN OPERATIONS
Are you working on during your travels and want to be able to manage your business even from a smartphone? No problem. Manage it from mobile devices. SAP Business One allows you to access your business data from anywhere.
full control of your business
You will take control of your business processes. The fewer mistakes you make, the sooner you spot the bottlenecks, the more you'll save.
all in one application
Everything in one place: Finance and Accounting, CRM, Warehouse and Production Management, Purchasing and Procurement, Reports and Analyst. You can not even imagine what comfortable it is.
access to the newest technologies
Are you concerned that your business is too small to use SAP solutions deployed in the largest companies in the world? Nothing more wrong. It's a product especially designed for small and medium businesses, except that we are able to share the same latest management technologies that are used by the largest companies: mobility, real-time analytics, modern business functions, or cloud application deployment.
GROWTH AND DEVELOPMENT
You don't need to spend a fortune. Implementing our product you have a chance for a quick improvement of your company's results. No matter if you have 5 or 500 employees, SAP Business One is for you – affordable and easy to implement.
SIMPLE MANAGEMENT
You will save valuable time. The power of SAP Business One is automation of reports and real-time insight into your business. It's a new quality that can change your life.
comfortable and affordable deployment
We act quickly and efficiently. 2 to 8 weeks. Only so long lasts the implementation of the local or cloud version of our system in your enterprise.
Over 55,000 companies all over the world have implemented SAP Business One. 
mobile strategies
of business growth
with sap business
one
innovations in your company
Mobility is the driving force behind innovation. It supports digital transformation of enterprises and accelerates their profitable development. It allows you to introduce your business into new business quality by discovering new uncovered opportunities.
fortify client engagement
New opportunities for customer interaction, sales strategy, and rapid response to business environment changes wherever you are and have access toSAP Business One.
increase profitability
A well-implemented mobility strategy increases the efficiency of business processes and employee productivity at all levels. Numbers say for themselves: 24% increase in operating margin and 40% increase in employee productivity.
Nie znaleziono żadnych wyników
Nie znaleziono szukanej strony. Proszę spróbować innej definicji wyszukiwania lub zlokalizować wpis przy użyciu nawigacji powyżej.